Goal "alignment" for 2022!
Are you ready??? It's time to take a look back and plan ahead so that in January, you can hit the ground running! So many people skip the part of really celebrating what you have achieved in the past year— and that's so important because you can draw on the emotions of that to inspire you for the following year. I encourage you to take the time to make a list of what you have accomplished and the decisions you have made both personally and professionally. Give yourself a pat on the back because you deserve it!
This year especially, we didn't know where COVID was going to take us. A lot of us "pivoted" and were forced to really embody the word "flexible". For me, professionally, when I had to stop the live seminars and solely focus on one-on-one clients that I could do virtually, that ultimately led me to form a partnership with Joe Campolo which has enabled me to reach out and make a difference in even more people' lives and businesses. One of my biggest personal accomplishments this year that I have incorporated into my daily life was doing a deep dive into meditation. I studied how the frequency/vibration of our thoughts are directly connected to the manifestations that show up. And let me tell you — that stuff works!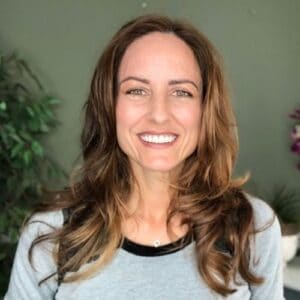 When you are planning for the upcoming year, here's my suggestion: REMOVE yourself from your everyday surroundings. As a busy CEO, just plan a day to get away from the office and your home. Let this help you to get in touch with your inner self… those thoughts you hear only when you quiet your mind. Think about your life and what's most important to you. List your values and ask yourself: where am I living these values in my personal and professional life? Start setting your goals with these values in mind. In order to feel fulfilled this upcoming year, you HAVE TO have your goals aligned with your values. When you are congruent, meaning both your beliefs and actions are aligned in the strongest of ways, you become this powerful, unstoppable force. As Paulo Coelho, author of The Alchemist, says, "When you want something, all the universe conspires in helping you achieve it."
So, to sum it up: Remove yourself from the everyday, quiet your mind, identify your values, create goals aligned with your values, and you will be good to go for 2022 in a much deeper and more powerful way! The universe is waiting…… 😉
With love and gratitude,

Donna@MovingForwardStrategies.com
(Yes, email me here! Please share this blog with anyone you know that you think would want to join us! Thank you!)