Executive Training for Personal and Professional Growth
Looking for a strategy to recruit, retain and reward? Looking to invest in your employees well-being? Looking for a powerful wellness/personal development program for your organization?  Moving Forward Strategies is a leading personal development and professional training company on Long Island. With a focus on enhancing you and your team's capabilities, our trainers strive to provide dynamic interactive seminars that are highly valuable and effective by inspiring people to show up as their best-selves, which ultimately increased productivity. Our experienced trainers offer in-person coaching and virtual training seminars to groups and individuals who aim to propel themselves and their teams to the next level.
Click below to watch this short clip on how attending a Living Leadership event can benefit you as a business leader.
Gain Perspective. Design Your Gameplan. Create Momentum.
Personal and professional leadership training with Moving Forward Strategies will give you clarity on how you can unlock your next level of success by yourself or within a team. With our customizable services, we empower all individuals at every seniority level across a variety of industries.
SEE WHAT OUR CLIENTS THINK
"This was, without a doubt, the most inspiring, engaging, thought-provoking and powerful seminars I have ever attended!"
"Wonderful morning--great to make time and space to think through personal goals and priorities. Donna Drake Studio was a great venue.. Really enjoyed meeting new dynamic leaders!"
"The energy in the room was outstanding! I think we all enjoyed getting away from our work from home environment and have meaningful conversations in person. Will definitely be attending future events and encourage other business leaders on Long Island who are making personal development a priority this year to attend- you will not be disappointed!"
"There was great energy, collaboration and connection amongst some of the best leaders in the Long Island Business community. Donna Sirianni did a great job creating an environment where everyone was comfortable participating and sharing in an honest and meaningful way. Looking forward to attending the next meeting!"
"You created a great, high energy and safe environment for so many wonderful top-level executives and business leaders to talk openly about our core values and aligning them with our actions. I am looking forward to continuing my personal development journey with your Living Leadership Seminars and this great group of leaders!"
"Definitely time well spent! The content and exercises you had us do offer an opportunity to dig deep and gain a better understanding of ourselves and what we bring to our business, colleagues and family every day. We often get so caught up in our day to day. This seminar was a true gift!"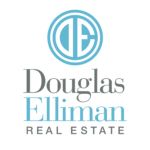 "Donna's seminars have given me a clearer perspective of how to communicate my message effectively to my clients and future clients. She helps you break down the walls that stop you from fulfilling your potential (which is usually ourselves!)."

"Donna Sirianni has been the most impactful and inspirational mentor I have had to date. Her passion and enthusiasm is what drew me to engage in her group seminars. Her words instilled confidence, strength and moral support for my everyday life, whether it be personal or [business]."
WHAT SETS MOVING FORWARD STRATEGIES APART?