Whether you are a CEO with decades of leadership experience, an emerging leader charting your career path, or somewhere in between, one-on-one executive coaching will provide the perspective and accountability to challenge you to be your best in every area.
Working one-on-one with your coach, you'll receive unparalleled, energetic, and focused support to help you gain clarity, prioritize, define, and exceed your goals. We offer one-on-one sessions completely customized for both your goals and your schedule. The more clarity you have, the more influential you can become – so arm yourself with the tools to get there!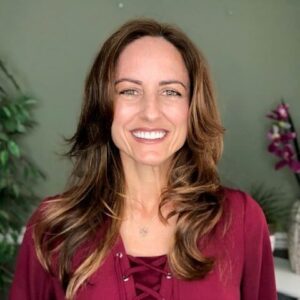 About Your Coach
Donna Sirianni has coached CEOs, executives, and managers of prestigious businesses across a variety of industries on Long Island. She possesses an incredible passion for people and truly cares about her client's goals and progress. Learn more about Donna here.
See what our clients think!
Working with Donna Sirianni and doing the One-on-One Program is unquestionably one of the best choices I have ever made, period. The return-on-investment is infinite – intellectually, emotionally and financially. Donna is an absolutely brilliant teacher, tireless listener, terrific motivator and savvy business adviser, all wrapped into one. No matter who or where you are, if you're looking to get to the next level and beyond of whatever it is that you're doing in both your life and work, this is the way to get there!

Donna Sirianni has been at the core of our culture delivering the perfect platform for strategic growth through her unrivaled passion with helping others to succeed. Donna's ability to bridge the gap for our team on a professional and personal level has been a key source of our success this year. I sincerely value her unbiased opinion, experience, and tailored strategies that have helped us navigate the challenges of 2020. Thank you for everything Donna!

Donna has helped me to identify each area in my life and business that I want to improve, to set crystal clear attainable goals in those areas, create a definite action plan, and take immediate decisive action. In a nutshell, Donna has helped me to gain clarity and inspired me to move forward in all areas of my life. Since working with Donna, I have accomplished more in 90 days than I normally do in a year. My priorities are now crystal clear and being achieved. Thank you Donna!